Our recruiters are asked daily about the characteristics of a good job application. In addition to your skills, a good application expresses the value you'll bring to the team and why you should be selected for the position. Find out more tips from this blog post!
1. A good start and an ending will make you stand out from the crowd
"I found the post on your website and the position seemed interesting…"
"I decided to apply for this job because…"
"I would love to introduce myself in an interview…"
These are smart ways to break the ice during face-to-face discussions, but in a job application, they don't do much – at least when it comes to first impressions. Recruiters come across similar phrases every day.
Instead, start by going straight to the point. Don't be afraid to show your personality, as it can help you stand out from the crowd and manage the reader's expectations.
"Hi! I am a marketing professional and a dancer with a passion for dancing to the digital tune. "
2. Target every application you submit
It's a good idea to tailor your job application to every job you're applying for. The fact is that well-targeted applications stand out from the crowd. Besides, a recruiter can take a generic application as a sign of low interest towards the job.
Instead of sending the same application to hundreds of different employers, you will get better results by selecting the most appropriate jobs for your background and tailoring your application to meet their requirements. You're more likely to get invitations to interviews, which will boost your confidence in your skills and the demand for them.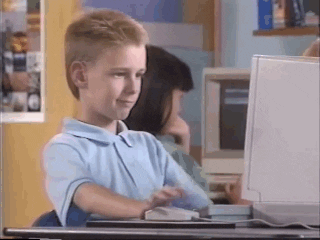 3. Show your strengths with concrete examples
Do you get along well with people? That's great, of course, but the same is true for many other applicants. Instead, write about things and experiences that only apply to you.
Has a job specifically developed any of your specific qualities? Has learning and mastering different tools helped you understand a larger context in your area of ​​expertise? Has any of the challenges you faced in your previous position taught you something that might be useful in the job you're applying for
Mirror your own work experience and skills to the requirements mentioned in the job advertisement. Explain how you have acquired the skills required for the position and summarize how they could help you succeed in the job you're applying for.
4. Explain why you're applying for this particular job
In addition to showing your expertise and skills, don't forget to justify your motivation to the recruiter: Why do you want this particular job? What interests you in the job and the company, and how would you fit in as a new employee of the company?
Companies aren't only looking for the right skillset – they are also looking for employees who are committed to developing their own operations and, ultimately, those of their employer. By showing your motivation for your own field of expertise and the job or company you're applying for, you're telling that you're not looking for a job as a temporary solution.
5. A good job application supports the CV but does not repeat it
Keep in mind that the job application and the CV serve the recruiter in different ways. A good job application supports the information presented in the CV and gives it context. It combines the skills presented in the CV with the job you're applying for and justifies why you should be chosen for the position.
A bad application is the opposite of this. It repeats the skills stated in the CV, but adds nothing new.
6. Follow the instructions laid by the job advertisement carefully
Read through the job posting and make sure you follow the instructions to a tee. While it may seem trivial, even the tiniest things can make a big difference. Usually guidance is added to the advertisement for a reason. Here are a few common mistakes we see almost daily:
The job application does not answer to all of the questions in the advertisement
The job application is written in the wrong language (if no language is specified, write the application in the same language used in the advertisement)
The job application was submitted in the wrong file format (many recruitment systems only support certain file formats)
7. Ask a friend to proofread your job application
Be sure to check all your application documents before submitting them! This may seem obvious, but every day we run into applications and resumes with mistakes that would be easy to correct. For example, many tasks require precision or good communication skills, and an application with a lot of errors does not give the best possible impression of your skills.
An easy way to double-check your job application is to let a spouse, a friend, or a family member read it. It is easy not to notice your own mistakes, so there's no harm in someone else reading through the application once more.