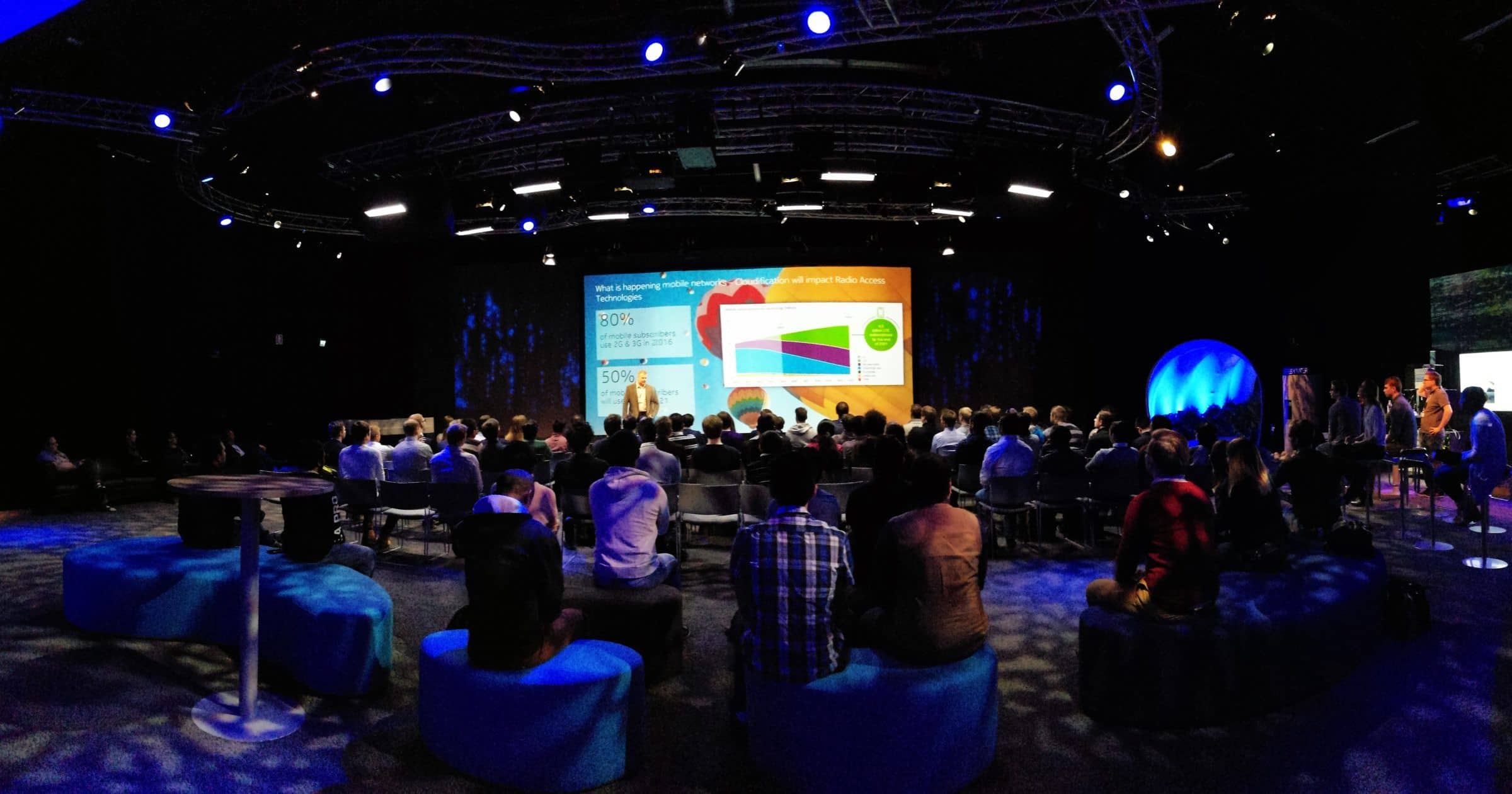 Case study
Data360
Nokia Experience
Nokia is a global technology leader powered by research and innovation and employs people in more than 100 countries. In order to secure a strong position in the future, Nokia has to continuously find new talents to move forward as a company. Nokia Experience provided technology-oriented students a possibility to get to know the company's R&D branch while discussing future job opportunities.
The Challenge
Even though Nokia is one of the most recognizable brands, especially in Finland, attracting the best future talents isn't always easy.
Solution
Nokia cooperated with aTalent in building Nokia Experience, an employer branding event for attracting bright tech-minded talents.
Attracting the best future talents isn't always easy. Current job markets are no longer controlled by employees, but rather the applicants. Not even global super brands like Nokia can expect best talents to apply to their jobs in waves. The tough competition requires companies to take new approaches to recruitment. This was emphasized by Nokia's line manager Tarja:
An employer branding event to boost dialogue between Nokia and future talents
Nokia Experience was created to meet the aforementioned challenges by giving technology-oriented students a direct view into the daily operations of Nokia´s R&D branch. The event provided them with the possibility to network with Nokia's employees and recruiting personnel.
Focus on dialogue and engagement, don't just pitch your company
For Nokia, the event offered a platform to share insight about their current and future ventures, as well as future job opportunities. By interacting and engaging with the participants, Nokia's employees were able to create a memorable experience for those interested in the company.
As the event was targeted for future talents with a higher education, aTalent was a natural partner for Nokia. In practice, aTalent was responsible for conceptualizing the event, as well as for planning and executing all marketing efforts. aTalent also preselected candidates to be invited to the event. This guaranteed that all participants were within the predefined target audience that Nokia was interested in. Pia, from Nokia's HR and the mastermind behind the event, summarized the cooperation as follows:
Interaction creates interest, interest creates commitment
Nokia representatives felt that the event offered them a chance to engage in great conversation with the students. The students, likewise, emphasized that the event was both informative and interesting, inspiring them to apply for positions at Nokia. One attendee summarized his experience as follows:
Nokia's line manager, Tarja, felt that they were able to arouse interest in many of the students. They expected to see a return on their investment soon after the event:
Employer branding impacts stakeholders.
Young talents today do not hesitate to shift away from companies that don't provoke feelings in their stakeholders. Nokia Experience was planned to create long-lasting relationships between Nokia and the participants. While some of the attendees end up working for Nokia, the rest could become partners, buyers or decision-makers who have influence over Nokia's success. Employer branding offers a great tool to create positive and lasting relationships that impact your success long in the future.
Interested in powering up your employer brand?
We will gladly answer any questions you might have about our services.