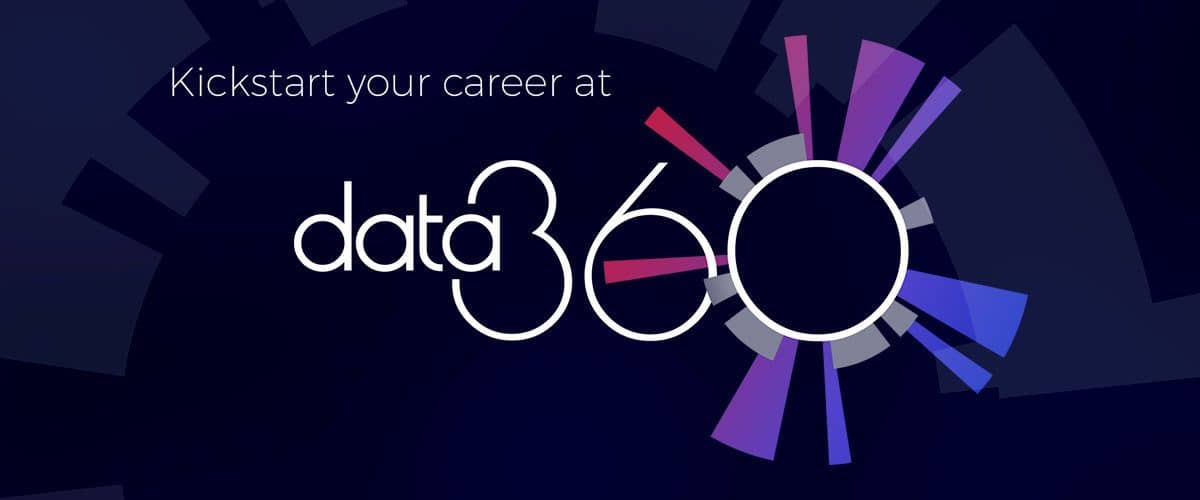 Data360 is a recruitment event for skilled future data analysts at the beginning of their careers. The event is not, however, a traditional recruitment fair, but an event where interaction and teamwork are in the core. Data360 is not built for roll-ups and company leaflets, rather the goal is to create authentic and frictionless encounterns between future talents and those companies looking to hire them.
Data360 was organized for the first time in Oktober 2017 in Teatteri Toivo. This one-day event brought together 50 skilled talents with company representatives from OP, Elisa, Fortum, and Elo.
Data analysts are as sought after as software developers.
The value of data for companies during the last few years has risen exponentially. This has driven the demand for talents who have the ability to manage large data masses. This high demand has made data analysts as sought after as software developers. This has given birth to a fierce competition between companies looking for the best data analysts. Companies have to differentiate themselves from the competition in the eyes of their potential target group. Data360 has been created to do just that. We help you break the traditional recruitment frameworks and to stand out from the crowd in a positive manner.
Employers get a chance to test the skills of potential hires on the spot
The goal for Data360 is to bring together skilled future data analysts at the beginning of their careers and companies interested in hiring them. The event offers you a possibility to develop your company's employer brand in the eyes of your target audience. You get to test the skills of pre-selected job seekers in real life challenges and even recruit the best talents on the spot.
Attendees meet multiple potential employers at the same time
Data360 offers the attendees a unique possibility to meet multiple potential employees at the same time. They get an inside look into the companies and to the career possibilities they offer. They are offered the opportunity to showcase their skills in real-life challenges to the best companies in the market.
Data360 aims to shift recruitment from a monolog towards a dialog.
Over ten years of experience in recruiting young talents has taught us that young job seekers expect companies to invest in a good applicant experience. Data360 intends to shorten the traditional recruitment process by bypassing unnecessary process steps and complex applicant systems. Instead of a one-sided and awkward interview, the attendees and company representative take part in a dialog in a relaxed atmosphere. Companies present the attendees with interesting challenges that test necessary skills required in real-life work while creating a positive image of the company and its employer brand.
Get in touch with us
We will be happy to answer any question you have regarding temporary lease.