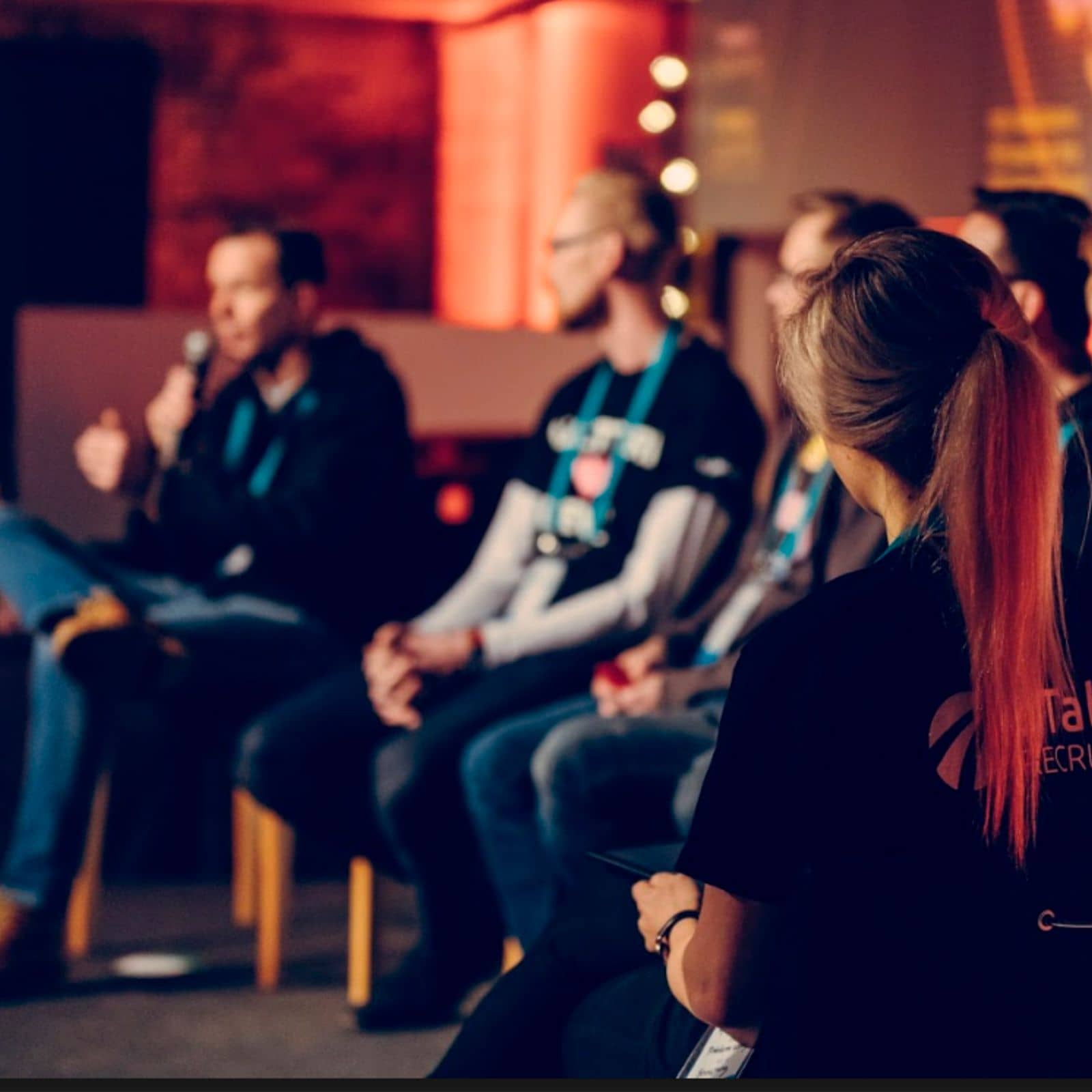 Case study
Nokia Experience
Coding Factory
Coding Factory was a recruitment event for software developers in the early stages of their career. The event focused on interaction and gave the attendees a chance to showcase their skills by solving company challenges. The current competition over the best software developers demands companies to invest in these encounters.
The Challenge
The competition in tech recruitment is tough and companies have to compete against each other to attract the best IT-talents.
The Solution
Coding Factory was created to change the way recruitment is done in this field. It is an exciting event to strengthen your employer brand, interact with potential candidates and recruit the best ones.
The biggest challenge with current recruitment events is the lack of interaction
The competition over the best tech talents is getting tougher each day. The imbalance between supply and demand has forced employers to innovate new recruitment methods in order to reach and attract the best talents to join their organization.
Over 10 years of experience recruiting young talents has taught us that traditional career fairs aren't enough to create a competitive advantage in recruiting. Young talents no longer want to attend traditional career fairs, where employers distribute pens and notebooks from their dedicated booths. Events that enable talents to showcase their skills in practice are few and far between.
We wanted to help companies struggling with this imbalance in supply and demand by creating the most memorable tech recruitment event: Coding Factory.
Employer, meet employee!
Coding Factory was designed to function as a meeting point for bright tech talents and top companies seeking new hires. So far, companies like F-Secure, Kamu Ltd., Accenture and Houston Inc. have joined Coding Factory to find new talents.
Employer brand and applicant experience at the core
Coding Factory breaks the norms in IT recruitment by connecting talents with interesting companies with a relaxed and fun concept. Companies get to develop their employer brand in the eyes of a relevant target audience, test the skills of the attendees and even recruit new talents during the event. The attending IT talents have a unique opportunity to meet multiple interesting employers at the same time, get to know current job opportunities and prove their skills by solving interesting challenges together with the company representatives.
Hackathons rising in popularity as recruitment channels
Coding Factory has risen in popularity year-after-year, and the 2018 event was bigger than ever. The event venue at Helsinki Wanha Satama housed 100 talented developers and 10 companies interested in meeting them.
The official program consists of interesting panel discussions, company workshops and a speed dating session. All workshops are built to both demonstrate the companies and their businesses as well as to showcase the development skills of the attendees. So far, we have seen, for example, bomb defusing challenges, Escape Rooms and code labyrinths. The event is concluded with an after party, during which the attendees and company representatives get to network in a relaxed atmosphere.
Get in touch with us
We will be happy to answer any question you have!