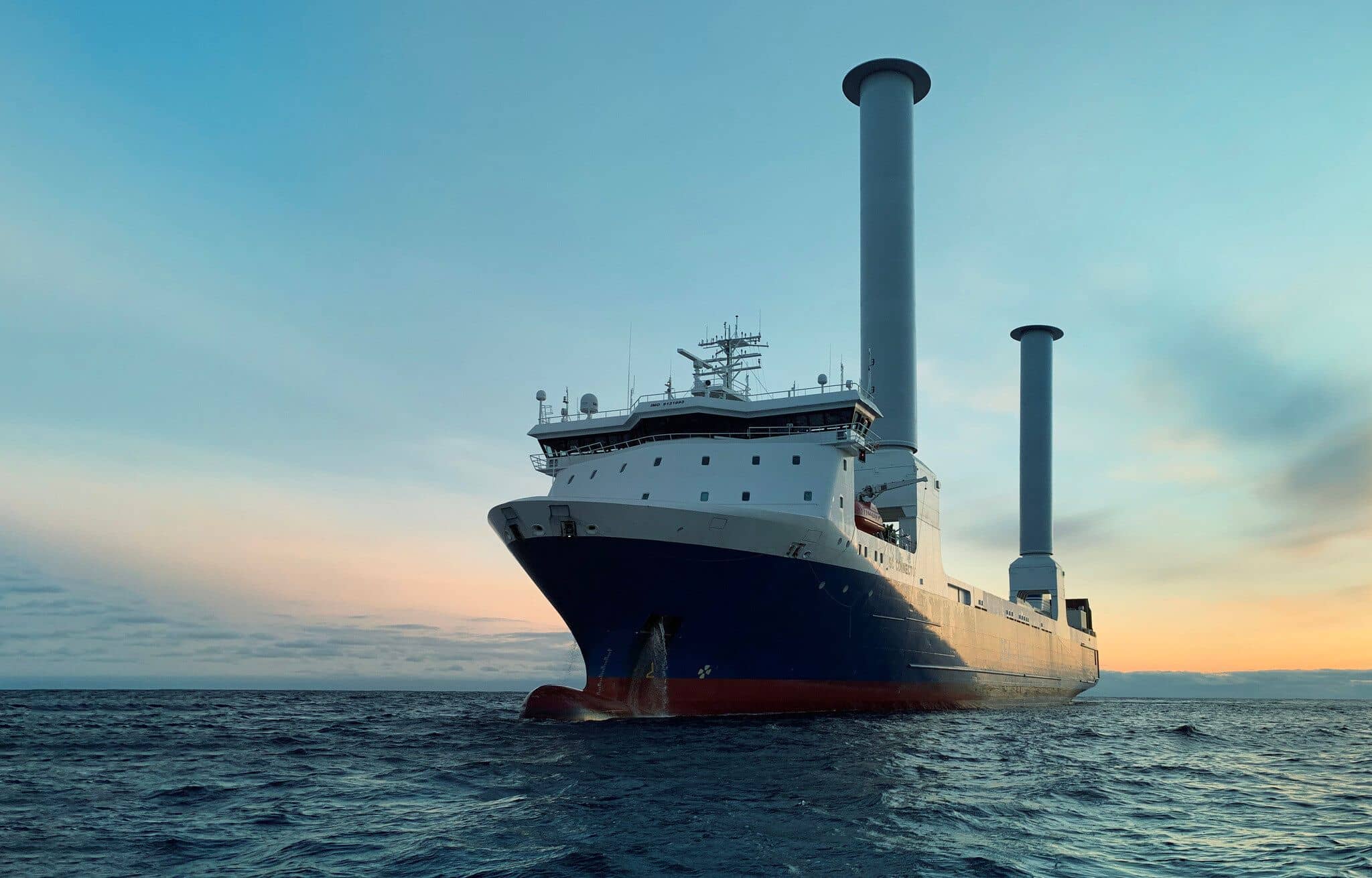 Norsepower
Join the mission to reduce the environmental impact of shipping with Norsepower Rotor Sail™ product.
Open positions
Norsepower is a leading Finnish clean technology and engineering company that has emerged as a global leader in auxiliary wind propulsion. Since 2014, their innovative Norsepower Rotor Sail™ has been in commercial customer use, helping to save fuel and reduce emissions. The performance data of this low-maintenance, software-operated product is verified by multiple third-parties, providing peace of mind to Norsepower's customers.
Bringing sails back to shipping
Norsepower's vision is to establish a new standard for ocean transportation by reintroducing sails and enabling the shipping industry to achieve zero carbon emissions. The team is driven by their mission to minimize the environmental impact of shipping with Norsepower Rotor Sails™.
Three reasons why to join the crew
Meaningful work
Make a meaningful environmental impact by joining a team dedicated to solving environmental challenges in shipping. If you share Norsepower's passion for sustainability and want to make a difference in the world, this is the perfect opportunity for you.
Growth opportunities
Join a fast-growing company that's shaking up the industry and experience career growth opportunities. Norsepower is at the forefront of innovation and looking for ambitious individuals to join the team and help shaping the future.
Learn from the best
Work in a cutting-edge, clean tech environment and contribute to a more sustainable future. The team of clean tech professionals is committed to finding solutions to environmental problems. Join the team and learn how you can make a difference through innovation and technology.
Interested? Don't hesitate to apply!