Open position
Berg and Ridge Group

3D Visualization Designer
Fast-growing hotel, resort and real estate company Berg & Ridge Group is looking for an experienced 3D Visualization Designer to join its growing team in Helsinki!
As a 3D Visualization Designer, you will be a part of a small team consisting of ten designers and architects and you will be reporting directly to the CEO of Berg & Ridge Group. Projects you are working on are related to luxurious hotels and resorts - their interior and exterior, including all services related for example restaurants. Your goal is to create and design 3D models of Berg & Ridge Groups' projects ensuring the design and aesthetics of the models represent the quality of Berg & Ridge Group. To excel in this role you have to be experienced especially from the interior side by understanding all spaces and materials and how they work together.
More specifically, your main tasks consist of the following:
Producing high-quality 3D models of buildings and their interiors by visualizing surfaces and entire concepts according to Berg & Ridge Groups' brand

Taking care that all projects are progressing on time by enhancing the concept pictures and making them realistic to produce

Ensuring smooth collaboration by communicating with external design offices with the eye and ability to outsource tasks when needed
You might be the person we are looking for if you already have experience in visualizing and modeling different buildings' interiors and exteriors. Ideally you are specialized in architecture or interior design but most importantly, you are a true team player with a growth mindset; you are willing to learn and genuinely interested in growing your design expertise in a fast-paced environment. You are flexible, persistent and not afraid of extending your role in areas that are new to you and growing with the fast-growing company. You are a verbally talented communicator which allows you to share information across the global organization effectively as well as communicate with various stakeholders such as 3D Visualization agencies.
Berg and Ridge Group has an office in central Helsinki at Postitalo. There is flexibility to choose where you would like to work day-to-day, but we hope you are willing to work on-site weekly. This is a permanent and full-time position, and you will be employed directly by Berg & Ridge Group.
Berg & Ridge Group offers you:
Meaningful role in a growing company and a global working environment that offers you an opportunity to build your international network

Possibilities to leave your handmark in the globally big-scale projects and meaningful contribution to Berg & Ridge Group's growing business

Company with a humorous organizational culture and the support of talented and motivated team members

Possibility to work hybrid and plenty of flexibility with working conditions and times, you can also work part-time / freelancer approximately 3-4 days per week if it suits you better as long as you are still able to manage the projects in time

Good employment benefits such as the possibility to be part of the Berg & Ridge Group's annual bonus system as well as a fair base salary, a summer holiday bonus as well as the traveling package where you get a unique chance to try out the new Berg & Ridge Group's hotels in Finland

Competitive salary
We require you to have:
Several years of experience in 3D modeling and visual design, preferably in building interior and exterior design. You are able to deliver creative and engaging solutions, either by architectural design or translating them into beautiful 3D pictures.

Ability to use 3D tools, for example Adobe Photoshop, Cinema4D and Blender

Great visual eye and insights into different material and color combinations of what different materials look like in architecture and interior design

Proactive and independent way of working as well as determined and precise attitude to representing your ideas and improving them according to the feedback you get

Good MS Office skills as well as technical skills and knowhow in general, for example Teams and Outlook are familiar to you

Full working proficiency in English written and spoken and ideally you would also have good Finnish language skills
We consider as an asset:
Previous working experience with 3D modeling and visual designing in the hospitality or real estate industry

Interest in the hotel, real estate and hospitality industries

Relevant educational background e.g Architect studies
Sounds like you? Please submit your CV, portfolio, and motivation letter in PDF-format by latest 31th of March via our application system. **** Please also mention your salary request and the earliest possible starting date in your application documents. Remember to use the application system, we do not accept applications by email.
You can familiarize yourself with Berg and Ridge Group here. For more information about the recruitment process contact aTalent's Recruitment Manager Laura Rosendahl (+358 50 548 1876, laura.rosendahl@atalent.fi). Best times to contact Laura are Thursday 23.3. 12.00-13.00 and Wednesday 29.3. 14.00-15.00.
Apply now
Berg & Ridge Group Oy is a Finnish company, started in 2019 in Finland; having some subsidiaries (bergandridge-group.com, forrest-lab.com, bergandridge.com, Vaalean) in Helsinki. Berg & Ridge Group is an international developer in the hotel and resort industries. Company offers end-to-end property development from research, service design, architecture, interior design, branding, graphics, all the way to construction and operation of their hotels. They manage, design and build new hotels and resorts that provide holistic experiences, and have been collaborating with dozens of well-known Finnish companies, like JKMM, Studio Puisto, FYRA, Sweco, Honka just to name a few. Berg and Ridge Group is one of the fastest-growing companies in Finland, and the company has business and offices globally. Their projects are international and large-scale of development as they develop 4-5 hotels every year with great collaborations. This is a great opportunity for you to hop on Berg & Ridge Group and grow together with the company!
3D Visualization Designer
Berg and Ridge Group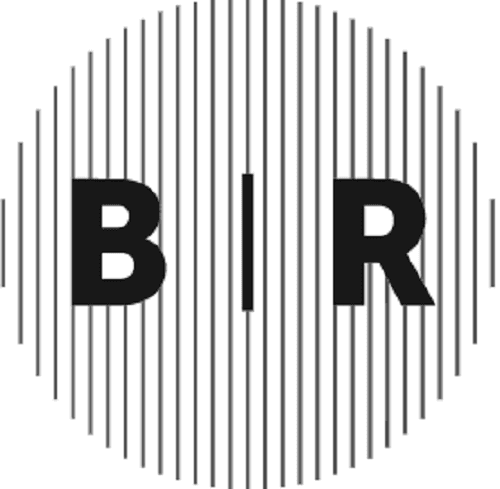 LocationsHelsinki
Job PositionArchitecture & Interior Design
SeniorityMid level
Contract typeFull time, Permanent
Apply by31.03.2023
Apply now