Open position
Profilence

Test Automation Developer (Junior, Python)
Are you a tech savvy teamplayer? Would you like to deepen your skills in practice while working with modern technologies ? Look no further! Profilence has an excellent platform for you to realize your potential!
We are now looking for a proactive Test Automation Developer to join Profilences growing team of experts. As a Test Automation Developer you'll get to deepen your skills in practise and emphasize your tasks depending on your skills. Generally you'll start from internal projects, where you'll be e.g. checking existing scripts, making sure that automations are running smoothly and reviewing dataflows. As your skills grow, you'll quickly gain responsibility and participate in customer projects. Depending on the project, your task can include e.g. designing tests, developing test automation, integrating existing testing frameworks to Profilences platform as well as analyzing stability and performance of the software under test results. The scripting is mainly done with Python and you'll work with modern technologies such as Profilence's own testing and analysis tools.
You might be the person we are looking for if you are a self-driven talent equipped with a hunger to develop your skills further. We hope you have gained some previous experience from software development e.g. from summer ‌jobs,‌ ‌internships, ‌or‌ personal/school ‌projects and you have an independent and proactive working style. What matters the most is your eagerness to learn more and your willingness to grow towards your full potential. This is a great opportunity to gain relevant work experience and kickstart your career.
This is a permanent full time position (part-time also possible) and you will be employed directly to Profilence. At first, you'll work on a weekly basis at the Profilences office, but you will also have a possibility to work remotely after you are familiar with the task.
Why you'll love it at Profilence:
An opportunity to work with cutting edge technology in a growing, international and profitable startup with clients like Nokia, Huawei, Polar, Fairphone and Marshall

Versatile job and supportive professional colleagues who boost your development

Possibility to deepen your skills with modern tech stack

A no nonsense, relaxed and informal workplace atmosphere

Hybrid working culture and flexibility considering working hours and times

Great office facilities and location in Oulu as well as good benefits such as lunch, culture, phone and bike
What we are looking for
Proactive attitude and good problem-solving skills

Ability to script with at least one programming language (e.g. Python)

Motivation and ability to learn new technologies and improve your skill set further

Proficiency in English, both oral and written
What we considered as a plus:
Previous experience working with Android or Linux

Git know-how
Excited about this opportunity? Let's get things going! Please submit your CV in PDF-format or share your LinkedIn-profile and an optional cover letter by the latest on 30th of March via our application system. Feel free to mention a possible GitHub (or similar) profile and preferred starting date in your application documents. Please note that we do not accept applications by email.
For more information about the position and the recruitment process please contact aTalent's Recruitment Manager Tittamari Bilund (+358 50 551 3395, tittamari.bilund@atalent.fi). Best times to contact are 27.-30.3. during office hours.
Apply now
Profilence is the pioneer of stability testing and analysis. Our products and services help our customers make data-driven decisions to get their products to markets faster and at higher stability and quality.
We bring our vast QA experience in the smartphone business also to medical and automotive markets; we accelerate device development processes and ensure that critical issues are discovered and fixed well before shipping to end-users.
Profilence is headquartered in Finland and serves customers in North America, Europe, and APAC in automotive, smartphone, and medical segments.
Read more about profilence here: https://profilence.com/
Test Automation Developer (Junior, Python)
Profilence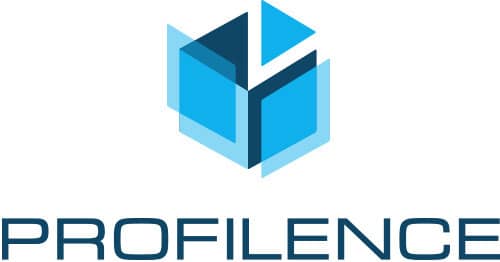 LocationsOulu
Job PositionTesting & QA
SeniorityEntry level
Contract typeFull time, Permanent
Apply by30.03.2023
Apply now