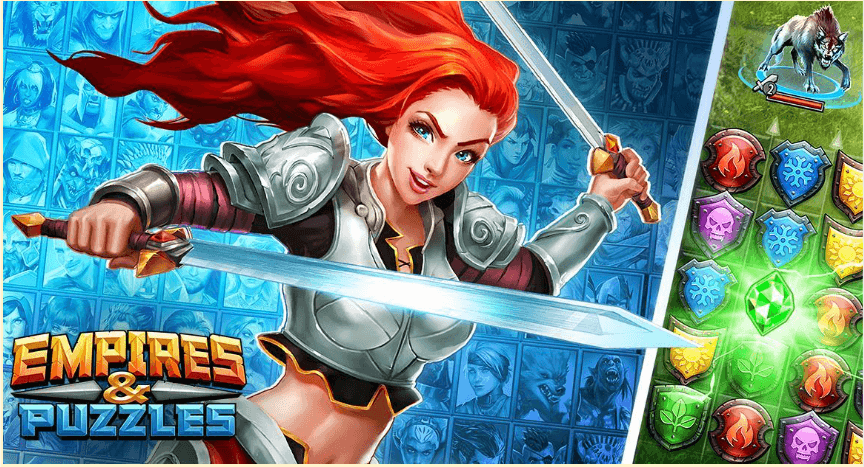 Open position
Small Giant Games

QA Specialist
Are you a detail-oriented can-doer with a passion for RPG games and a smooth gaming experience? Would you like to take part in the quality assurance as well as the overall release process of some of the most popular mobile games in the world? Whether you have previous QA experience or you are just starting your career in the game field, you could be the aspiring talent to join the growing ranks of Small Giant Games!
As a proactive QA Specialist , you will be a part of the core game development team and participate in the quality assurance, testing, localization as well as the overall release management of Small Giant Games' live game Empires & Puzzles. You will work closely with the developers from the planning and design phase, all the way to deploying new features to production and handling live issues with the player support team. The developers test their own code, and your responsibility is to make sure they have covered all bases mainly through manual testing but also through test automation. Thus, you will play a key role in the overall quality of the entire games portfolio.
More specifically, your tasks will include but are not limited to:
Testing game features, events, and other content throughout the development pipeline

Focusing especially on testing the game characters and their interrelations. E&P currently holds over 600 RPG characters!

Participating in beta tester group management and handling feedback from the testing community

Collaborating with game developers, QA specialists, designers, and artists of the development team

Participating in milestone planning and release process

Helping with solving critical issues in live games
This is a unique opportunity to take part in the quality assurance of some of the most popular mobile games in the world and learn new tips and tricks about overall release management, while honing your skills in both manual and automated testing. So, whether you have prior experience, or you are enthusiastic, smart, and quick to learn – we would love to hear from you!
We hope you have at least the following qualities:
Passion for video games, especially mobile games and RPGs. Prior experience and enthusiasm of Empires & Puzzles or similar games is considered as a an advantage

Detail oriented working style and willingness to dive deep and learn more about the game characters and overall structures

Razor sharp mind and the ability to learn new things extremely quickly

Positive self-starter attitude and willingness to take ownership of your tasks

Great teamwork ethic and solid communication skills in English
We consider as an asset:
Some professional or hobbyist experience in testing or game development in general, for example, participating in game jams

Experience from a beta test group and/or PlaytestCloud (or similar)

Relevant QA experience, especially in the gaming industry
Small Giant Games offers you the following and much, much more:
Exciting - not to mention successful - projects to work on, but with a healthy work-life balance to enjoy

Chance to play a key role in the complete release process of both existing games and new releases

Lots of autonomy and responsibility

The opportunity to learn by doing and experience the perks of internal sparring and mentoring: this is a once in a lifetime learning opportunity!

Extremely talented and helpful colleagues with whom you can get to know even better over company and employee arranged events

An office located conveniently in downtown Helsinki, with fun office pastimes and cool Small Giant swag to lounge in, as well as flexible remote working possibilities

Competitive salary and other benefits, such as lunch, sports and culture benefit as well as extensive health and dental care and comprehensive travel insurance
This is a full-time and permanent position, and you will be employed directly by Small Giant Games. Your team works at the Helsinki office as part of a hybrid model and we hope you have the preparedness to work at the Helsinki office on a weekly basis. Please note that we are primarily looking for a QA Specialist already based in Finland.
Is this your opportunity? Please submit a short cover letter (detailing your motivation and relevant skills for the position) and your CV via our application system. You are welcome to mention your salary request and the earliest possible starting date in your application documents. If you have a portfolio of relevant projects and/or a GitHub profile, we'd also like to check it out.
The application deadline is Thursday 9th February. If you're selected to the next stage the first interview will be with Small Giant Games' recruiting partner aTalent, followed by interviews with the Small Giant Games team.
You can familiarize yourself with Small Giant Games here: http://www.smallgiantgames.com. For more information about the recruitment process contact aTalent's Recruitment Manager Kiira Ojala (+358 50 553 7760, kiira.ojala[at]atalent.fi).
Apply now
Small Giant Games is one of the top performing mobile game companies in the world. Our office is located right in the heart of downtown Helsinki hosting an awesome, international team of 85 people.
We believe that small, skilled and independent teams can accomplish gigantic things. We know the best teams are created by hiring the best individuals, and by trusting these individuals with ownership and responsibility of the work they do. Transparency, low hierarchy and a good work-life balance are not just buzzwords for us, but an essential part of our culture. We focus on the essential while constantly looking to learn more and improve our products, our processes and how we work together as a company.
We bring years of experience to the table, with some of the most talented players in game development, software engineering and graphic design in Finland. We aim to give unforgettable gaming experiences – filled with fabulous characters, rich animations, and beautiful graphics. And we always focus on friends, bringing players social and multiplayer games they want to keep playing.
QA Specialist
Small Giant Games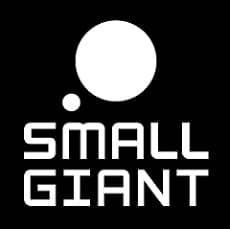 LocationsHelsinki
Job PositionTesting & QA
SeniorityMid level
Contract typeFull time, Permanent
Apply by09.02.2023
Apply now