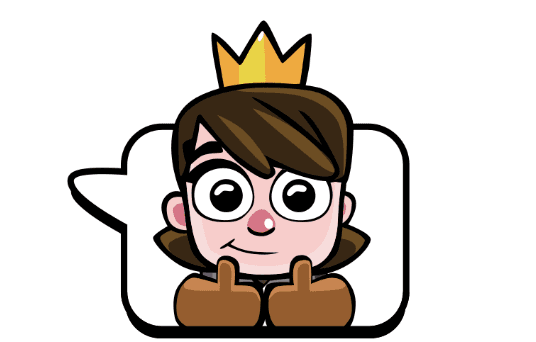 Open position
Supercell

Localization Intern
Supercell is now offering a perfect chance for you, a future Project Manager / Manager, to get to know the world of localization and to take your first steps towards your dream career as a Localization Intern! In this position you will be working closely with Supercell's internal Localization team, internal game teams and external translator teams that are located in Tokyo and Dublin. Supercell's goal is to expose you to a wide variety of localization and translation-related projects so you can understand what it is like to work as a Localization Manager or as a Project Manager in a company like Supercell.
As a Localization Intern at Supercell you will be mainly helping and observing Supercell's internal Localization team and the external translator team's Project Managers in their day-to-day operations. You will be exploring new tech solutions and solving various requests related to game texts, support materials, community texts, marketing campaigns, game subtitles, scripts and voice overs. Your specific tasks will be however assigned based on your skills and interests.
This internship is ideal for a (final-year) language / translation student, who is dreaming of a future career as a Project Manager / Manager in the world of localization and who already has some knowledge of localization tools and translation processes. You should be nearing the end of your studies and curious to learn more about the localization and translation related matters in a creative industry full of its own twists and turns. If you also love to ask questions and have a proactive, unprompted and communicative working style, this position is just right for you.
This is a 4-months fixed-term position. The preferred starting date is in the Winter / Spring of 2024, ideally in January. This position is located at Supercell's headquarters in Helsinki, but you'll be able to work with flexible working hours and you'll also have the possibility to work remotely from time to time. You should however be primarily based in the Helsinki metropolitan area as the position requires active presence at Supercell's office. During your internship you also get a chance to travel to Dublin to meet the translator teams face-to-face and work as a Project Manager for one month.
The previous intern in the position describes their experience as follows:
My journey as a Localization Intern at Supercell was nothing short of amazing. From day one, I was welcomed into a supportive and collaborative work environment, surrounded by outstanding coworkers who were always eager to share their knowledge and expertise.
One of the standout aspects of my experience was the incredible wealth of knowledge I gained as I got to take responsibility for my own work. I had the privilege of collaborating on a wide range of projects that not only challenged me but also expanded my skillset significantly. Whether it was tackling complex problems or exploring innovative solutions, every day presented an exciting opportunity for professional growth.
I wholeheartedly recommend this opportunity to anyone seeking an internship that offers unparalleled learning and growth opportunities in such a creative industry.
Why you will love it at Supercell:
A unique opportunity to see the localization infrastructure in action, the tools that are used and the games' production process

An insider view to a mobile games company

Fair compensation and benefits

Flexible working hours

A chance to travel to Dublin to meet the external translator teams and work as a Project Manager for one month

The support of international and simply the best colleagues
What Supercell is looking for:
At least 180 ECTS credits (or equivalent) of language / translation studies done

Interest towards a Project Manager / Manager career in the world of localization

Eagerness to learn and an active and independent working style

Full working proficiency in English

Understanding of localization tools (such as subtitling tools, content management tools and project management tools) and translation processes
What Supercell considers as an asset:
Earlier work experience in general

Technical background / Tech-savviness

Other language skills

Passion for games (and the games industry)
If this feels like your calling, go ahead and send your CV and motivation letter in PDF-format by the latest 2.10.2023 via our application system. Please also mention your salary request and the preferred starting date in your application documents. Remember to use the application system as we do not accept applications by email.
In this position you will be employed directly to Supercell.
You can familiarize yourself with Supercell here: https://supercell.com/en/. For more information about the recruitment process contact aTalent's Recruitment Manager Anni Nurmi (+358 50 304 2987, anni.nurmi@atalent.fi).
Apply now
Supercell is a mobile game developer based in Helsinki, Finland, with offices in San Francisco, Seoul and Shanghai. Since their launch in 2010, they've released five games globally – Hay Day, Clash of Clans, Boom Beach, Clash Royale and Brawl Stars. To make five games, they've killed dozens along the way. That's because Supercellians are obsessed with quality. Supercell's goal is to make the best games – games that are played by millions, enjoyed for years and remembered forever. To achieve this goal, they create the best possible teams and give them the freedom and independence that are core to Supercell's success.
Localization Intern
Supercell
LocationsHelsinki
Job PositionProject Management
SeniorityEntry level
Contract typeFull time, Fixed term
Apply by02.10.2023
Apply now