Coding Factory was once again a successful event full of enthusiastic IT-people ready to kick-start their career. This was the third time that the event was held but this year we decided to do things a little bit differently. And a little bit bigger.
In the first two events, we preselected 50 young IT-talents to participate and meet 5 different companies who were eager to recruit the best of the bunch. This year we invited 100 preselected IT-talents to meet 10 companies. Our young talents had the opportunity to pick from two sides; Human-side, where there were 5 companies who were mainly interested in talents with skills in front-end developing or the Machine-side where there were 5 companies who expected skills more on the back-end developing.
There are so many recruiting fairs. Do we really need more?
Coding Factory isn't one of those regular recruiting fairs where companies lurk behind their stands and hand out candy and merchandise in hope of someone starting an intriguing conversation with them. No. That doesn't sound like a successful recruiting event in our mind. We want to provide a relaxed atmosphere where the young talents have an opportunity to test their skills in hands-on-workshops and coding tests, but also talk with the developers from the companies instead of only with HR.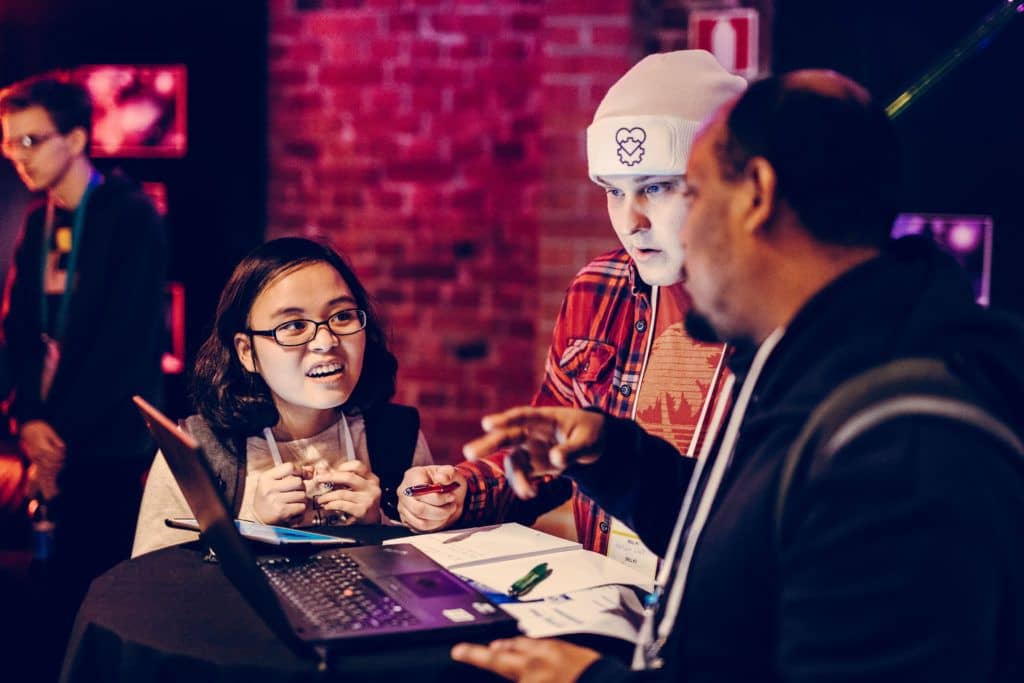 "I enjoyed getting to show my skills for actually technically oriented people (and not just HR)."
During the workshops, we also had the chance to ask some questions from one of the first-time participators, Melker Narikka. Melker is a first-year computer science student at Helsinki University. He told us that, compared with other recruiting events, Coding Factory was quite different. The other events are more like a big speed-dating scene with a lot of people and fuss, but you don't really get anything tangible from the event. In Coding Factory, you really get the chance to speak with people and especially the developers, not just HR, about what it really is like to work in that company.
This was the feedback that we got also from other participants after the event. People really enjoyed the atmosphere. It was easy to approach companies and chat with their representatives, but it was also nice to have a chance to talk with other participants.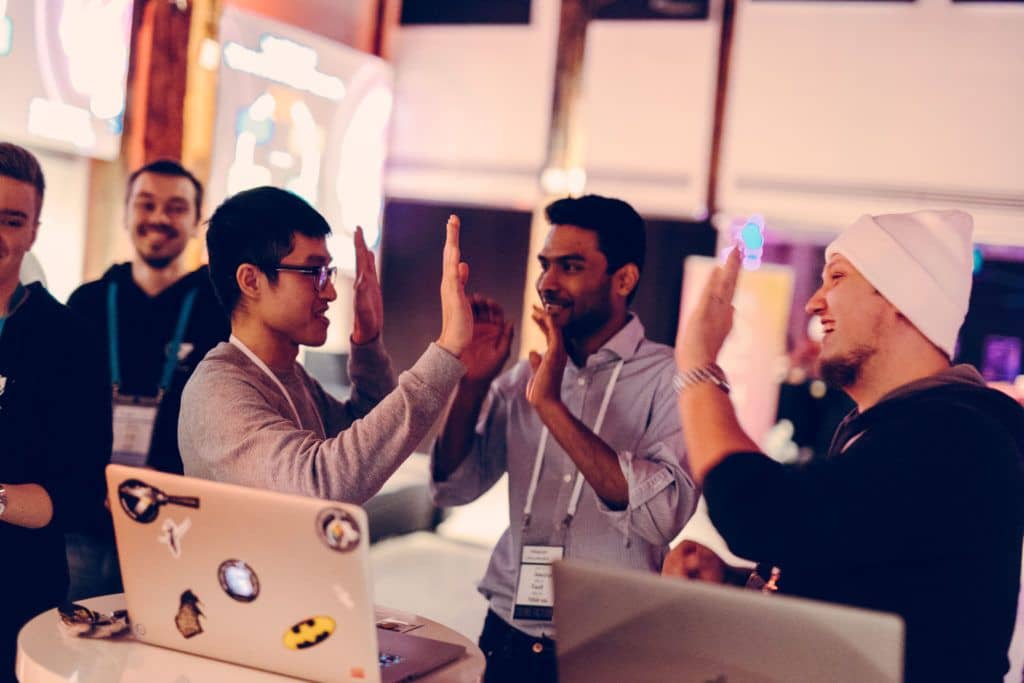 "I liked the layback atmosphere a lot. I was actually a little surprised how easily you could just spark up a chat with other participants. It felt nice to hear others in a somewhat similar situation. That being said it was also nice to hear from all the companies and get to chat with their staff as well."
You really have a good chance to kick-start your career
Whether you tried to steer a race car through an obstacle course or robbing banks and trying to avoid Scotland Yard with an algorithm, the workshops were something where people really got the chance to test their skills and also through group work learn new ways of solving problems. This is something tangible and concrete. But it's not just fun and games. Although there's a lot of fun during the event. At Coding Factory people get information about the companies through a panel discussion and by talking to the people who work at the company. In this relaxed setting, you truly have an opportunity to feel out if that company would be the ideal place for you to work.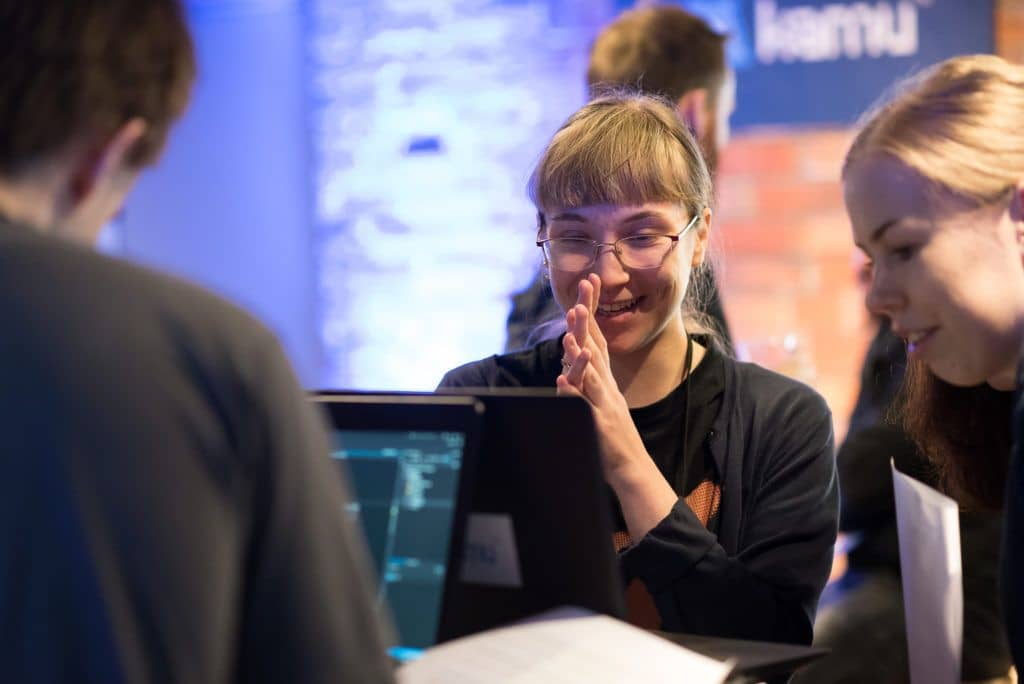 But what are the results?
In 2017, when we had only 50 participants and almost one (1) out of ten (10) people were recruited to the Coding Factory companies. We are still waiting for the final numbers from our 2018 event, but so far over 50 interviews have been organized as a direct result of the event. So we mean when we say that you have a good chance to start your career by coming to this event.
Get a glimpse of the atmosphere and check out this video from our 2018 Coding Factory and remember to check the photo gallery on our Facebook-page.
We are already planning for Coding Factory 2019. To be continued…