Jouni Räisänen is a Team Lead in FPGA verification team in Oulu. His team works on the field of 5G with various verification tasks. Räisänen's team develops a python testing framework, creating automated tests to Jenkins, debugging the ongoing features etc. Räisanen has been a part of Nokia already almost 10 years in different roles. "I think one of the great part at working in Nokia is that people get to develop themselves according to their own preferences." Räisänen says.
Various opportunities
Räisänen started as a summer trainee in production 10 years ago, where he worked for four years. "After my graduation I started to work in PWB related topics as a solder land geometry designer and schematic symbol designer for components. After couple of years I wanted to learn something new, and I found a perfect role from SoC prototyping team, where I could do both hardware and software and work with 5G. It was really easy to change a team inside the company." Räisänen says. Nokia is a large enterprise that enables its employees various different possibilities inside the company. "At Nokia it's possible to develop yourself on a chosen career path, some choose to develop the systems and technologies and some, for example, decide to develop teams and they become managers." Räisänen tells.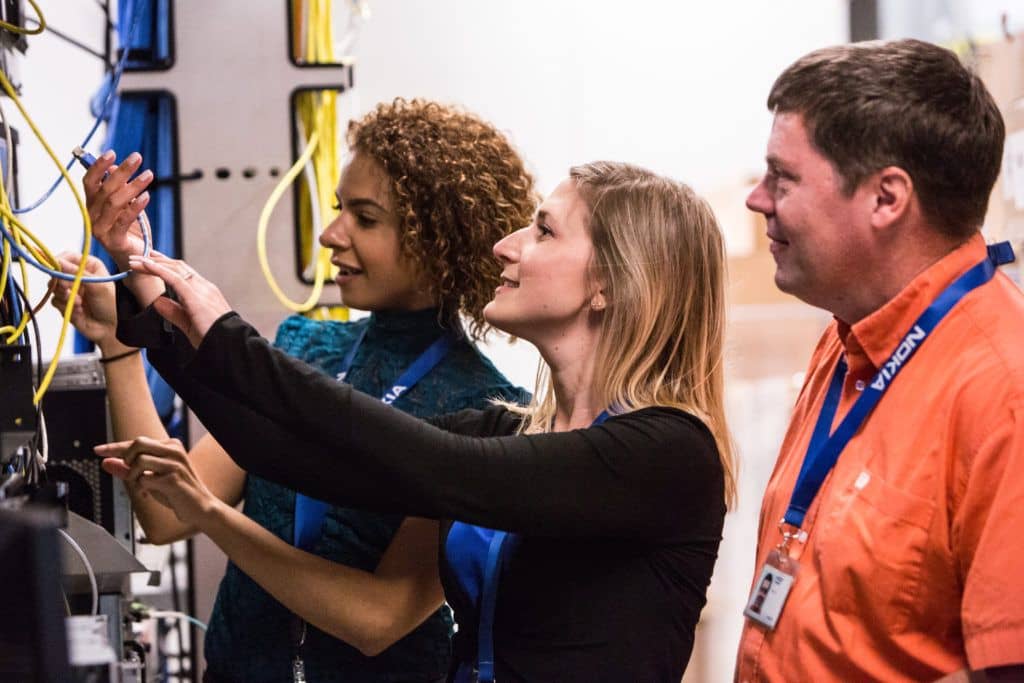 Global collaborations
As a large enterprise, Nokia is also doing a lot of co-operations with different companies all around the world. "At the moment my team is collaborating in development of 5G radio product with companies all around Europe and America. I have met a lot of new people from various backgrounds in this project." Räisänen continues. Nokia has very flexible work environment policies, it's possible to work in the office or from home office which enables global collaboration between teams. Equality is valued highly at Nokia and every employee are offered to grow as a professional on their field of expertise. "Diversity is one of the cornerstones at Nokia." Räisänen explains.
Nokia is putting effort on team building and employee satisfaction by offering different activities for employees. "My colleagues are definitely one of the best parts at working at Nokia, we have very positive environment and we do a lot of team activities together like last winter we travelled to Iso-Syöte and had a lot of outdoor and team building activities." Räisänen says. "We have challenges not problems, which makes a big difference how issues are seen and solved." Räisanen says.
"Nokia is creating complex products to massive markets with a lot of people involved. If you are keen on technical innovations you'll suit Nokia perfectly!" Räisanen says. Check out Nokia's open positions from our landing page!