A story of a professional hobbyist
Markus Nummela, a Senior Security Engineer at Kamu, is a perfect example on how one is able to combine hobbies and work in a way that you end up working on something you're passionate about. For Markus, this passion was found in the world of games and especially in game security.
The first contact with coding and hacking Markus got while playing MapleStory, a MMORPG (massive multiplayer online role-playing game) that was notoriously easy to hack. Markus specifically remembers that he got first interested in the tricks that cheaters used after encountering a flying character in the game. The more he learned about the tricks and techniques used, the more involved he got. Without even realizing he was on his way to become a professional in reverse engineering and game security.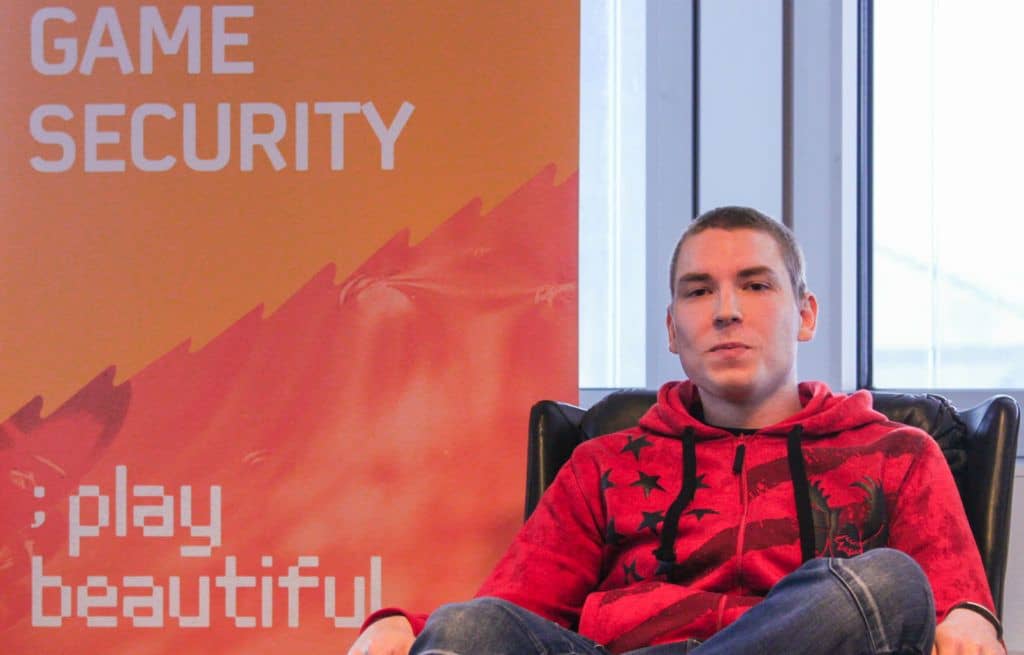 "When applying to Kamu, one is not expected to know everything about everything. Instead, we are looking for genuine passion and a hunger to learn"
Ever since, Markus has been steadily focusing on his hobbies, and has built his education largely to support them – like his Business Information Systems degree that was directly supportive of his ambitions towards the gaming industry. His road towards Kamu was also started in the same manner. He heard of the company for the first time while watching a video about Anti-Cheat for Multiplayer Games on Steamworks Development. Less than a year after, aTalent headhunted Markus for a position in the company. No way was he going to say no.
As a Senior Security Engineer, Markus is working on anti-cheat modules that are part of Kamu's EasyAntiCheat product and protect games from current and future cheats. The goal is to build their software so that cheaters can be banned in the backend using system logic. The work usually starts when a new cheat is being detected. The guys at Kamu try to get their hands on the cheat via several different methods which after they can start to reverse engineer and analyze the cheat. After this is done, it is possible to build a logic to counter the cheat's fundamental mechanics and completely block or detect it. This way, the same, or a similar cheat, is no longer viable to be used by players. When a cheat is blocked once, cheaters have to figure out a new way to circumvent the system.
Anti-Cheat for Multiplayer Games on Steamworks Development 2016.
"If you don't enjoy yourself in the best company in the world, you won't do it anywhere."
Working at Kamu feels like a continuation of a hobby while there is always something new and amazing to learn in collaboration with wonderful and really talented people. When applying to Kamu, one is not expected to know everything about everything. Instead, Kamu is looking for genuine passion and a hunger to learn. You're offered varying possibilities to widen your knowledge in the gaming industry, a relaxed and flexible working environment and the freedom to do your work when and how you like, as long as things get done.
As a hint for anyone interested in a career at Kamu, Markus mentions that history in gaming, passion for technology, and a likeability factor of 10 are most sought after in new team members. If you don't fit the team, the team doesn't fit you.
For those interested, you can meet the team at Junction 2017, where Kamu is an official track partner working on gameplay analytics for competitive gaming. Check the description at and sign up for the challenge!