The word geek is a term originally used to describe eccentric or non-mainstream people; in current use, the word typically connotes an expert or enthusiast or a person obsessed with a hobby or intellectual pursuit.
VTT Geeks 'n' Games event was held last month for the second time around. In this event, we want to connect students from different study fields such as technology, natural sciences and engineering with VTT's researchers. Geeks meeting other geeks and we, as well VTT, use that term in the most positive way. VTT recruits several summer trainees every year but not many students know what really happens behind the closed doors in VTT's premises in Otaniemi. This event was a great way for students to get to know VTT as an employer and what it is like to work in a research facility and also learn more about the current open positions. The relaxed atmosphere made it easy to spark up conversations with VTTers.
"I believe in "love at first sight". The atmosphere on VTT looked like really nice and very soon I felt that I would like to work there."
This year students had the opportunity to select from three themes, which interested them the most; Health & Digitalization, Smart Energy and Circular Economy. In the event, students learned more about that theme and what type of research and innovations VTT is working on.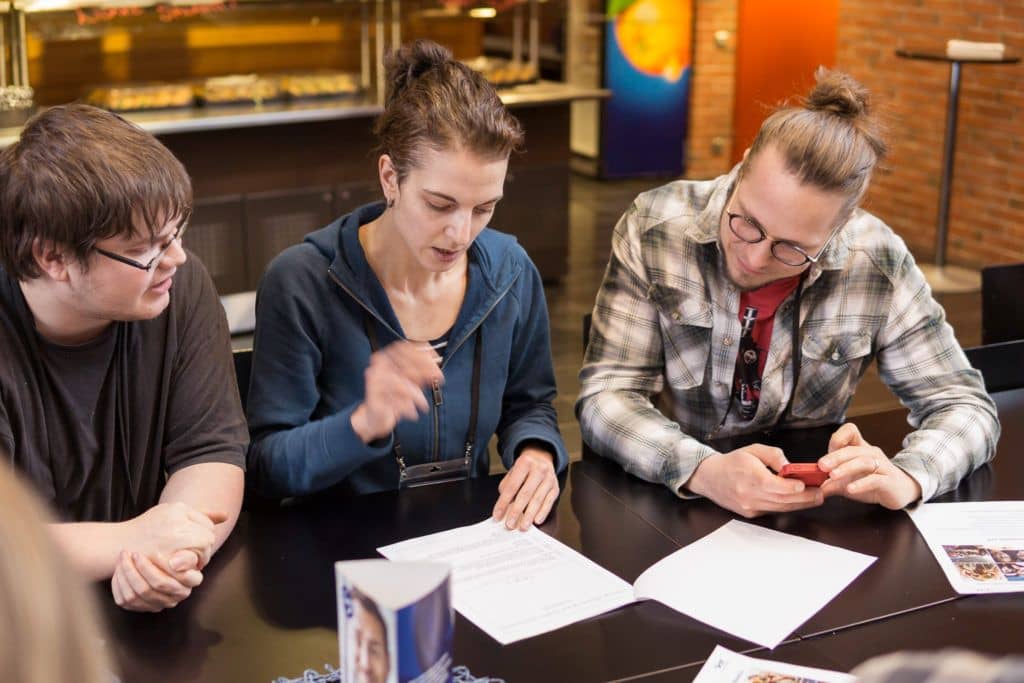 "I really enjoyed the case exercise where we had a problem and we had to discover some kind of solution to it. The panel discussion was useful as well since after that each attendant didn't have to go and ask the same questions themselves."
When we asked the students what did they think about the event, the overall grade for the event was 4 on a scale from 1 to 5, so we can say that people felt that they got something from participating this event. The atmosphere was relaxed and people had a great time competing against other teams in different games and quizzes.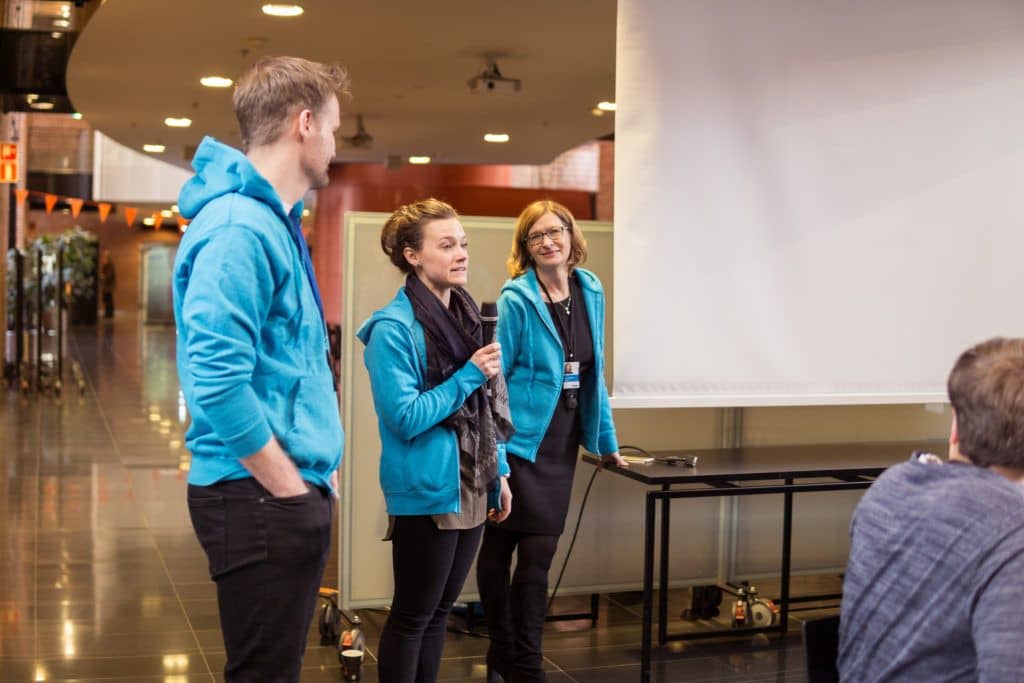 What did VTT get from this?
Well apart from meeting enthusiastic students and potential upcoming researchers, of course. We talked with VTT's representative, Tia Noponen, about Geeks 'n' Games and why VTT wants to organize this type of event at their office. Tia mentions that it is important to them to gather students and VTTers to a real but relaxed environment at VTT and give them the possibility to learn more about what VTTers do and what it is like working there. She says, that "We wanted to give a truthful picture of what it is like working at VTT and also show the cool and interesting research and innovations that we do together with our customers. " The time of year was chosen since VTT also wanted to promote their summer internship positions. The atmosphere at the event was great and creative from VTT's point of view. "People from VTT enjoyed discussing with other brilliant and curious minds and were especially impressed by the amazing and innovative ideas that the students created during the theme challenge", Tia adds.
So a win-win situation for both the students and for VTT. We'll see if a new generation of geeks will gather around and meet again next year.